Aubrey Plaza stars as uninspired intern, April Ludgate, in NBC's new comedy "Parks and Recreation."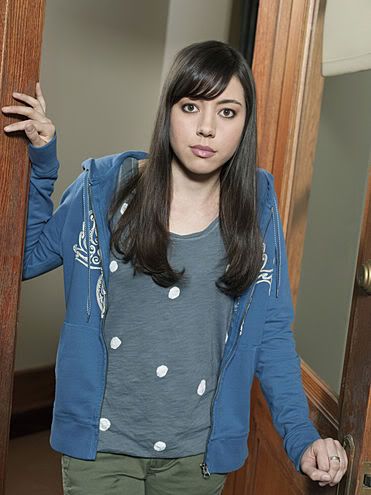 From Emmy Award-winning executive producers Greg Daniels (NBC's "The Office," "King of the Hill") and Michael Schur (NBC's "The Office," "Saturday Night Live") comes a new mockumentary that looks at the exciting world of local government. The new half-hour comedy will examine the mundane but necessary ways that people interact with their government, and ask why it's frequently so complicated -- as everyone knows from standing in line at the DMV, applying for home construction permits, or trying to get the city to fix a pothole.
The documentary cameras follow Leslie Knope (Amy Poehler, NBC's "Saturday Night Live," "Baby Mama") a mid-level bureaucrat in the Parks and Recreation Department of Pawnee, Indiana. In an attempt to beautify her town -- and advance her career -- Leslie takes on what should be a fairly simple project: help local nurse Ann Perkins (Rashida Jones, NBC's "The Office," "Unhitched") turn an abandoned construction pit into a community park. Opposing them are defensive bureaucrats, selfish neighbors, real estate developers, and single-issue fanatics -- whose weapons are lawsuits, the jumble of city codes, and the very democratic process that Leslie loves so much.
Leslie is alternately helped and undermined by her colleague, Tom Haverford (Aziz Ansari, "Human Giant," "Scrubs"), who cheerfully exploits his government position for personal gain. She is also thwarted by her boss Ron Swanson, who is philosophically opposed to government in any form.
Helping Leslie and Ann navigate the Pawnee bureaucracy is charismatic city planner Mark Brendanawicz, whose outlook has been soured by 15 years of public service.
If they can pull it off, Leslie hopes that she also will have inspired her uninterested college intern April (Aubrey Plaza, "Mayne Street") and April's whole generation - all the while moving one step closer to her ultimate goal: becoming the first female president of the United States.
"Parks and Recreation" is a production of Deedle-Dee Productions and Universal Media Studios. Along with Daniels and Schur, Howard Klein also serves as executive producer for the series.
From:
http://community.livejournal.com/ohnotheydidnt/33682584.html
Enjoy!